VOFFOV®Multifunctional modern home office chair
VOFFOV®Multifunctional modern home office chair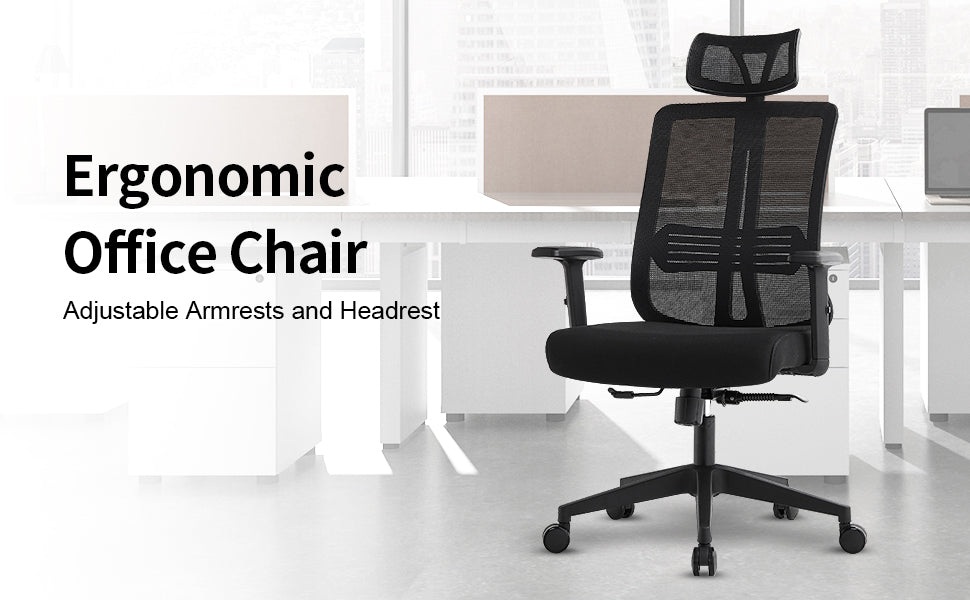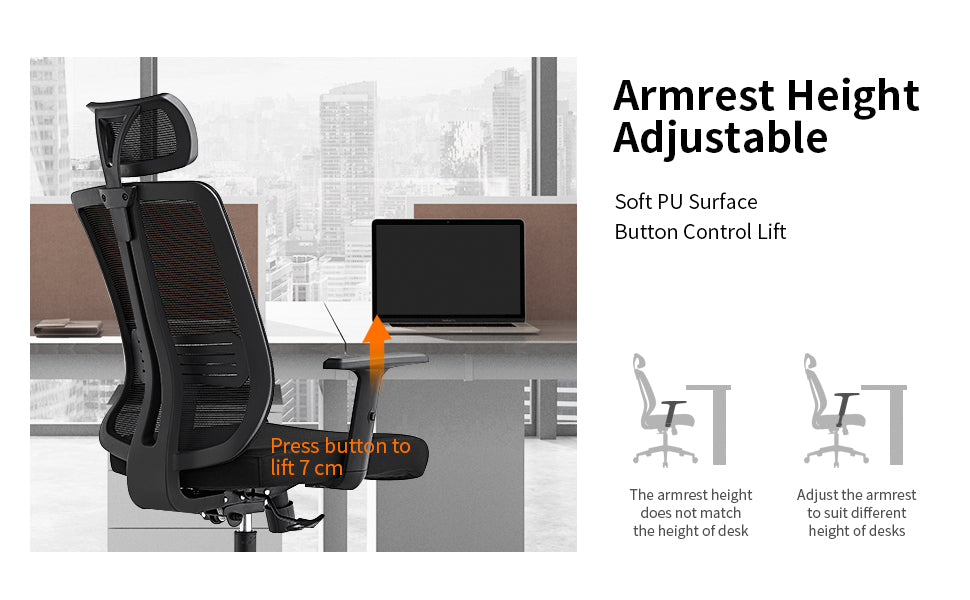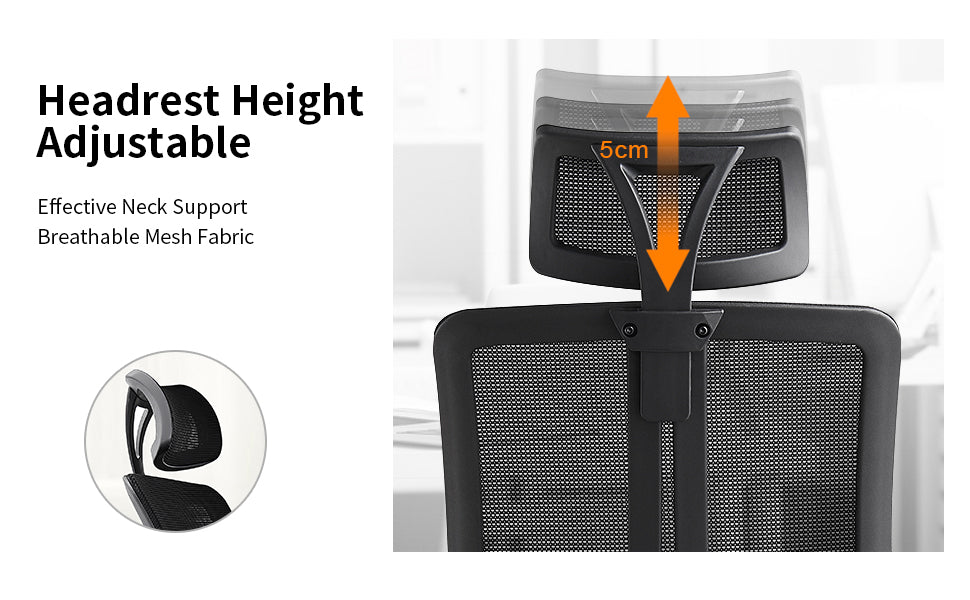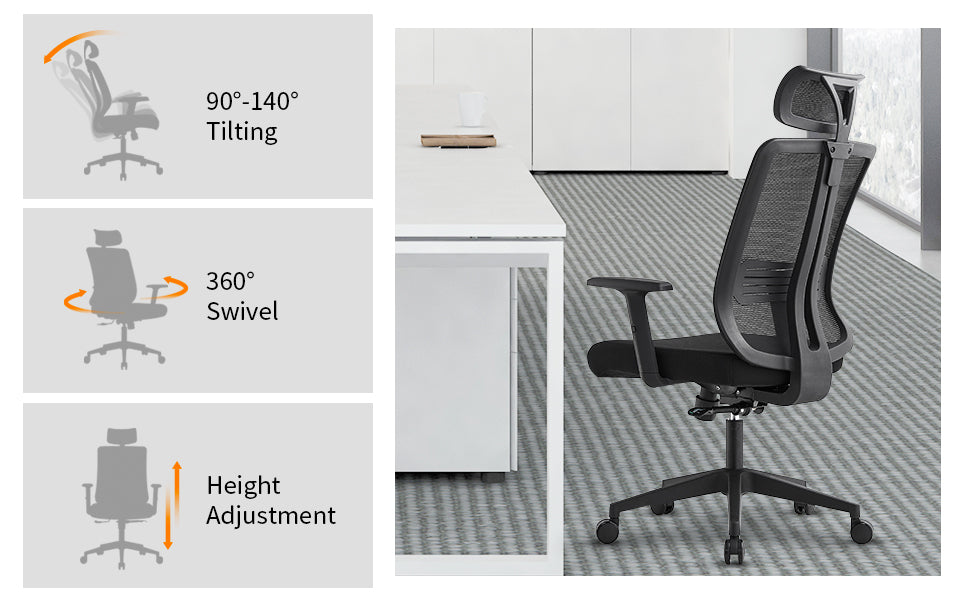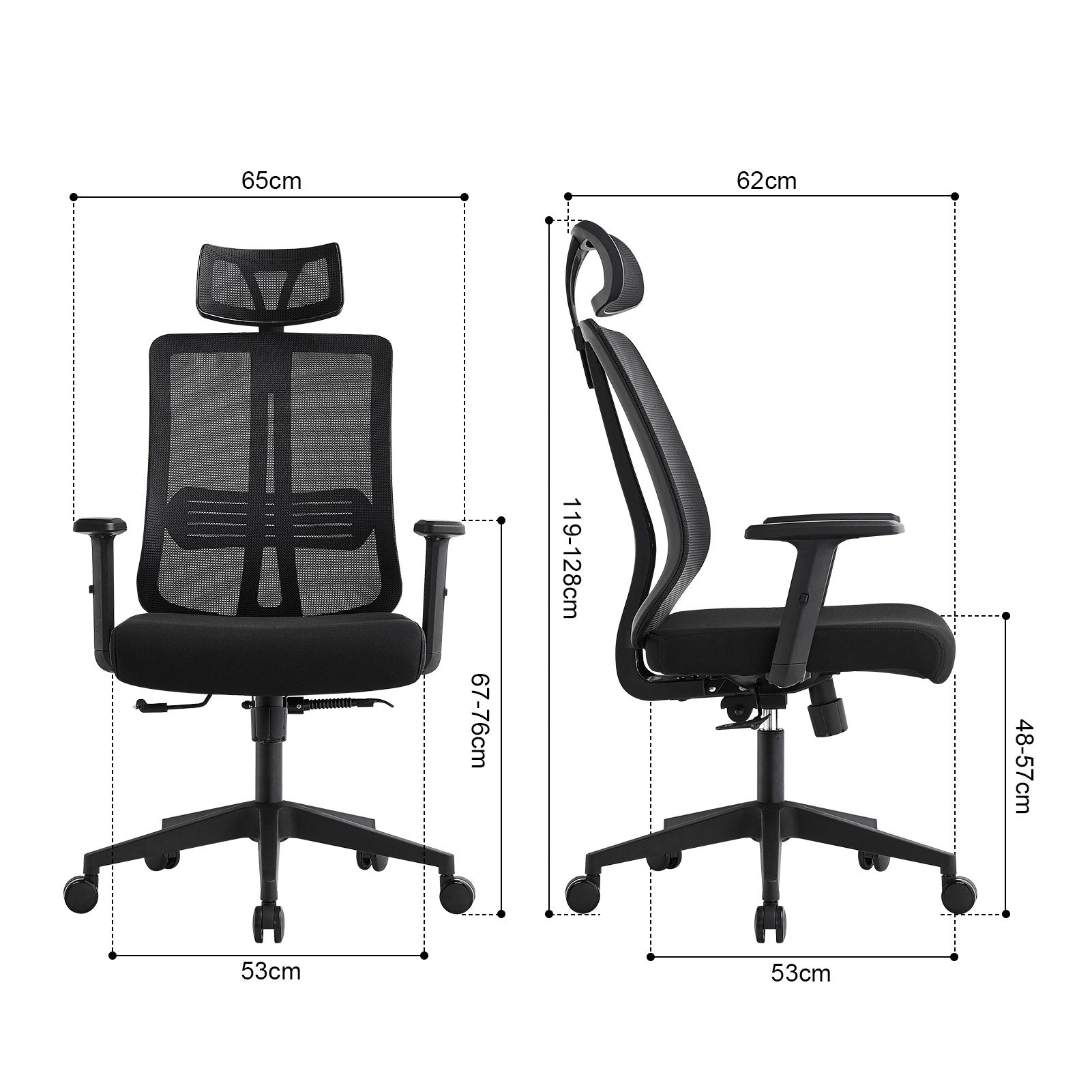 SHIPPING DELAY STATEMENT
Due to the ongoing outbreak of the COVID-19 virus.
For the shipping time, all the chairs will be delayed 3-5 days. We appreciate your patience. For more information about shipping, please refer to SHIPPING POLICY page.
How Do I Know If A VOFFOV Chair Will Be Fit Me?
We've designed our chairs to be as adjustable as possible,
taking into consideration that people have varying weights and height.
We do have a recommended using our chair measurement guide base on your height and weight in product page PRODUCT DESCRIPTION.

We also suggest comparing these measurements against your current chair, to give you a better idea of which chair would fit you best.

How Do I Assemble My VOFFOV Chair?
Upon purchase & fulfillment, you can find assembly guide in the INSTRUCTION MANUAL.

If you need an extra hand, we can provide a service for the assembly of your furniture in your office or home.
Our professionals will carefully follow the instructions and will make sure that all the safety aspects of the building process are rigorously respected.
When we're finished, we take all the packaging with us and we make sure that everything is recycled properly.


Please choose 【Delivery with free assembly】option in checkout page before submit your order (for UAE only).
The Dubai team will call you to arrange the delivery date and time.
Please keep in touch by phone.
Our delivery team will assemble the order for you.
Learn more about Assembly Service

If you run into any issues during the assembly, please do not hesitate to CONTACT US and our support team will do their best to help you.

How Do I Take Care Of My VOFFOV Chair?
We have prepared an aftercare guide for our customers. View AFTERCARE GUIDE page.

How Long Is The Warranty Valid And What Does It Cover?
Please refer to WARRANTY POLICY page.
Dislike
Its a very bad not comfort chair . plastic structure, keep on shaking, its not durable, not recommended for the heavy weight people at all
I bought this chair a week ago and I am enjoying this chair very much
I bought this chair a week ago and I am enjoying this chair very much. The chair has exceeded my expectations. The chair has lots of features from back support to head rest. I will be using this chair for many years to come.
I've had it a little over a year now, and have no complaints with it.
The moment I sat down in this chair, I knew I made a good choice. I've had it a little over a year now, and have no complaints with it. I use it for gaming several hours most days, and have had no complaints with it thus far. The adjustability has been nice, and it appears to be holding up well.
VOFFOV®Multifunctional modern home office chair - Pre Order
Highly recommended.
Since covid started, I have been working from home and sitting in a regular table chair for 10 hoursday. My back hurt me pretty badly. I then decided to upgrade the chair and couldnt be happier! My back pain is gone and I am now comfortably working out of this chair! Highly recommended.