Reversible Single Computer Desk, Right Hand
Reversible Single Computer Desk, Right Hand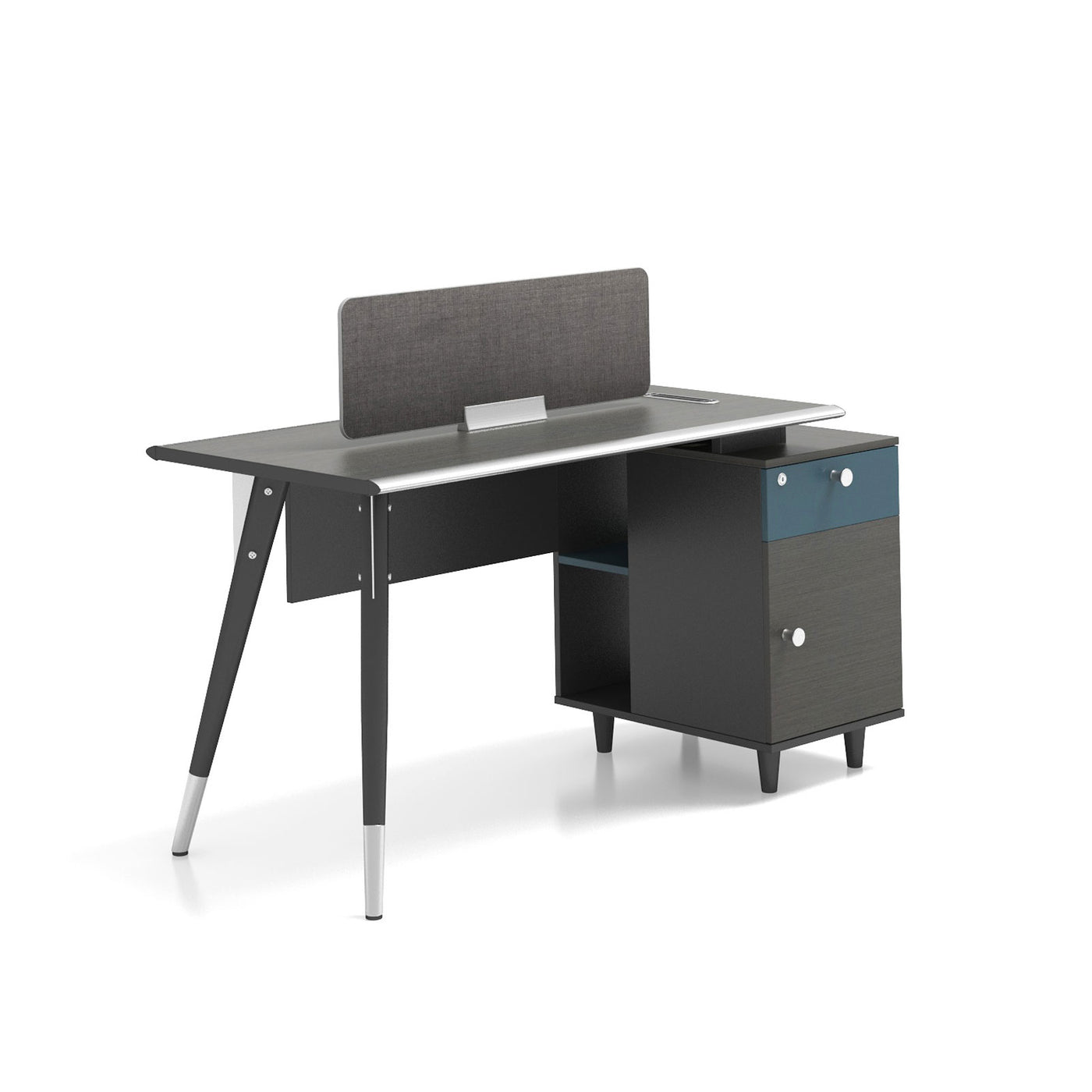 Specifications/Dimensions:
Color: GREY & BLUE
Material: Melamine board
Overall Dimension:
Width Depth Height-MM
1400   660     750/1050
SHIPPING DELAY STATEMENT
Due to the ongoing outbreak of the COVID-19 virus.
For the shipping time, all the chairs will be delayed 3-5 days. We appreciate your patience. For more information about shipping, please refer to SHIPPING POLICY page.

How Do I Assemble My VOFFOV Products?
If you need an extra hand, we can provide a service for the assembly of your furniture in your office or home.
Our professionals will carefully follow the instructions and will make sure that all the safety aspects of the building process are rigorously respected.
When we're finished, we take all the packaging with us and we make sure that everything is recycled properly.


Please choose 【Delivery with free assembly】option in checkout page before submit your order (for UAE only).
The Dubai team will call you to arrange the delivery date and time.
Please keep in touch by phone.
Our delivery team will assemble the order for you.
Learn more about Assembly Service

If you run into any issues during the assembly, please do not hesitate to CONTACT US and our support team will do their best to help you.

How Long Is The Warranty Valid And What Does It Cover?
Please refer to WARRANTY POLICY page.
Assembly is little hard but it looks good. Solid material
Assembly is little hard but it looks good. Solid material
Very pleasant for my home office
Its sturdy and I love that its wide enough to use my keyboard in front of my monitors. I got ash gray and the color is very pleasant for my home office.
A nice deal for the price.
Very nice desk but takes some hours to put together for me. The drawers portion was problem the longest. It was a little difficult putting in the drawers. You will definitely need some help towards the end due to its weight. Desk is heavy and seems to be sturdy. You do have the option of installing the drawers on either side of the desk depending on your preference. It's a nice deal for the price.