VOFFOV® Ergonomic Office Chair with Flip up Arms and Wheels Executive Office Desk Chairs Leather Black Computer Chairs
VOFFOV® Ergonomic Office Chair with Flip up Arms and Wheels Executive Office Desk Chairs Leather Black Computer Chairs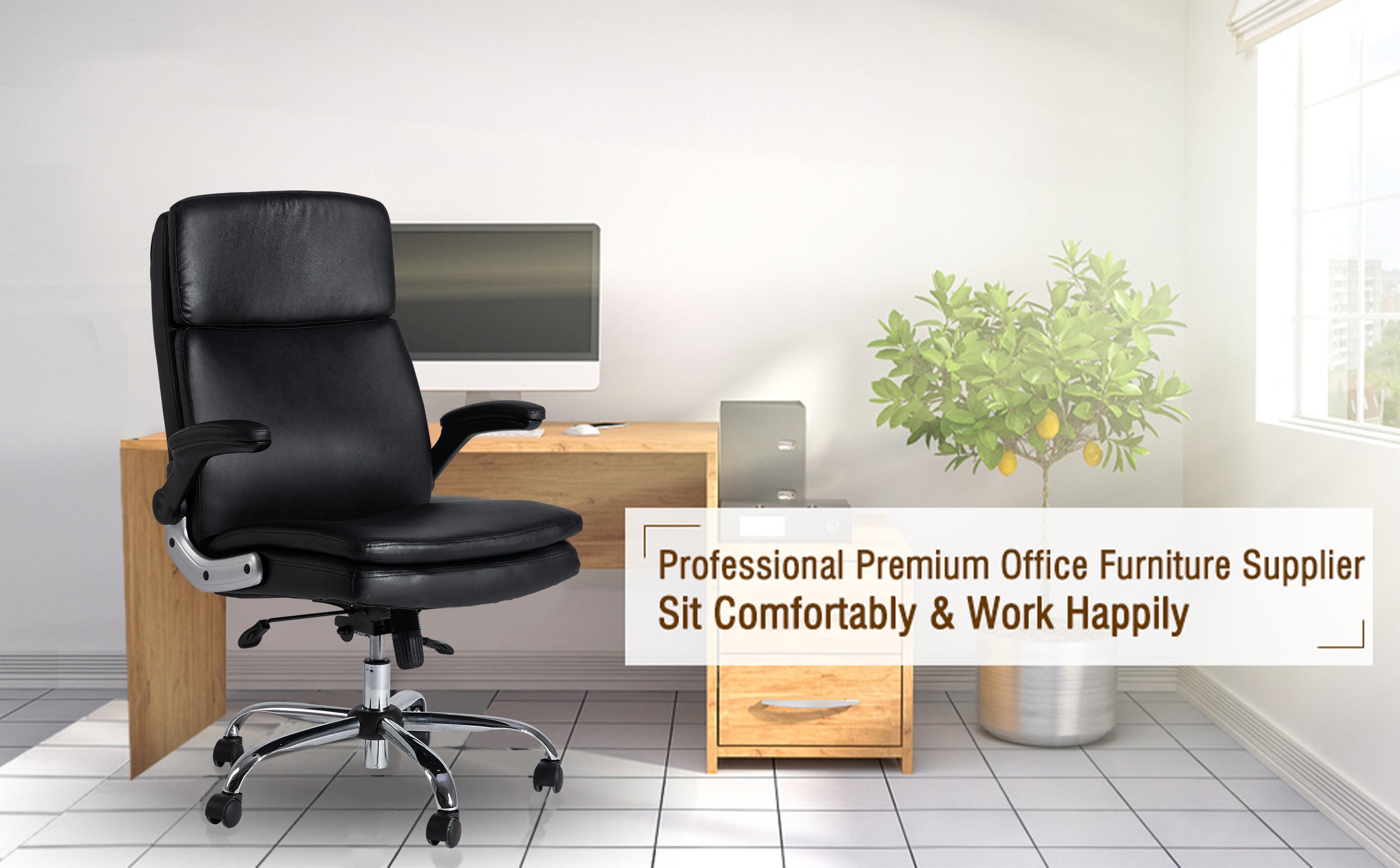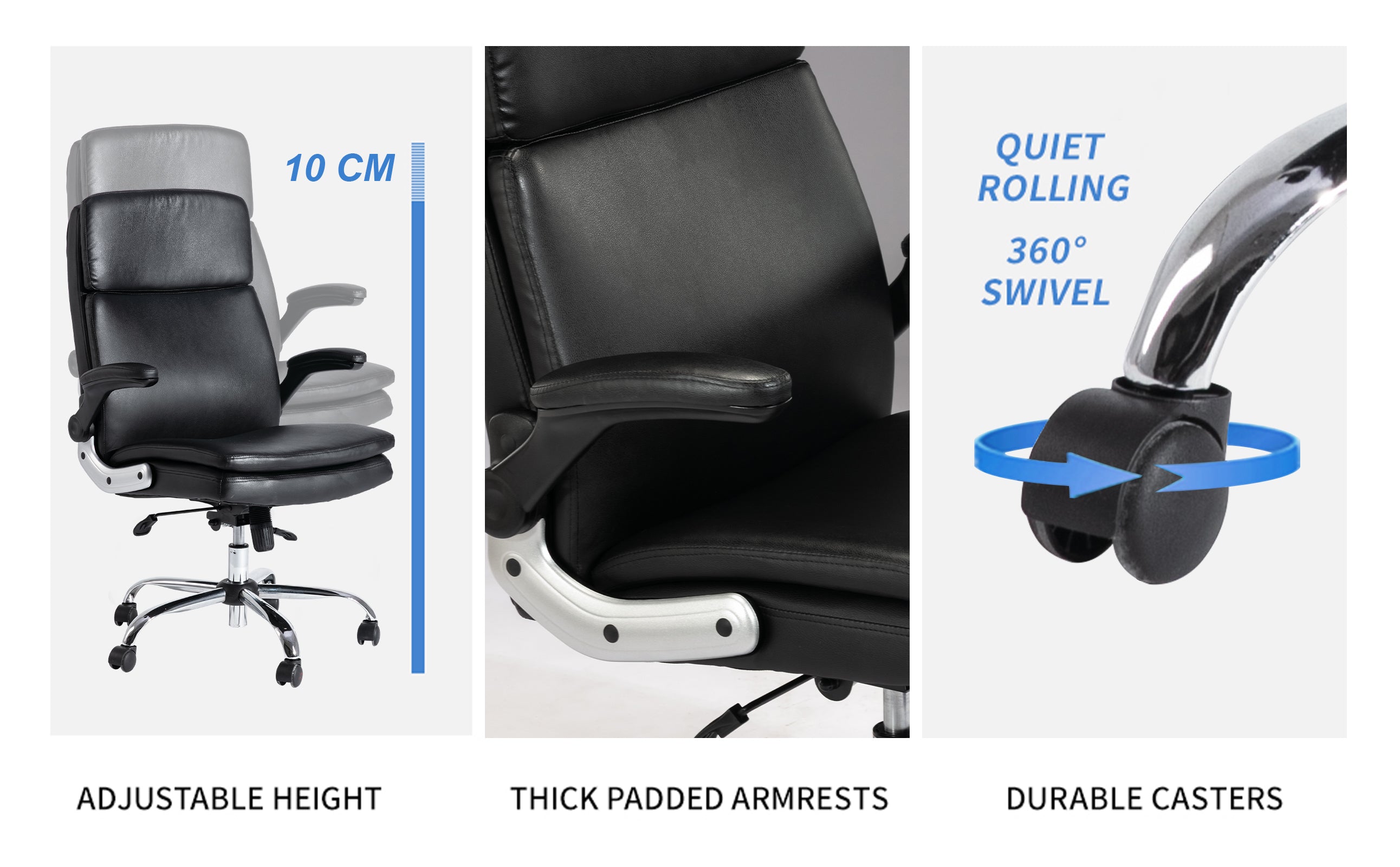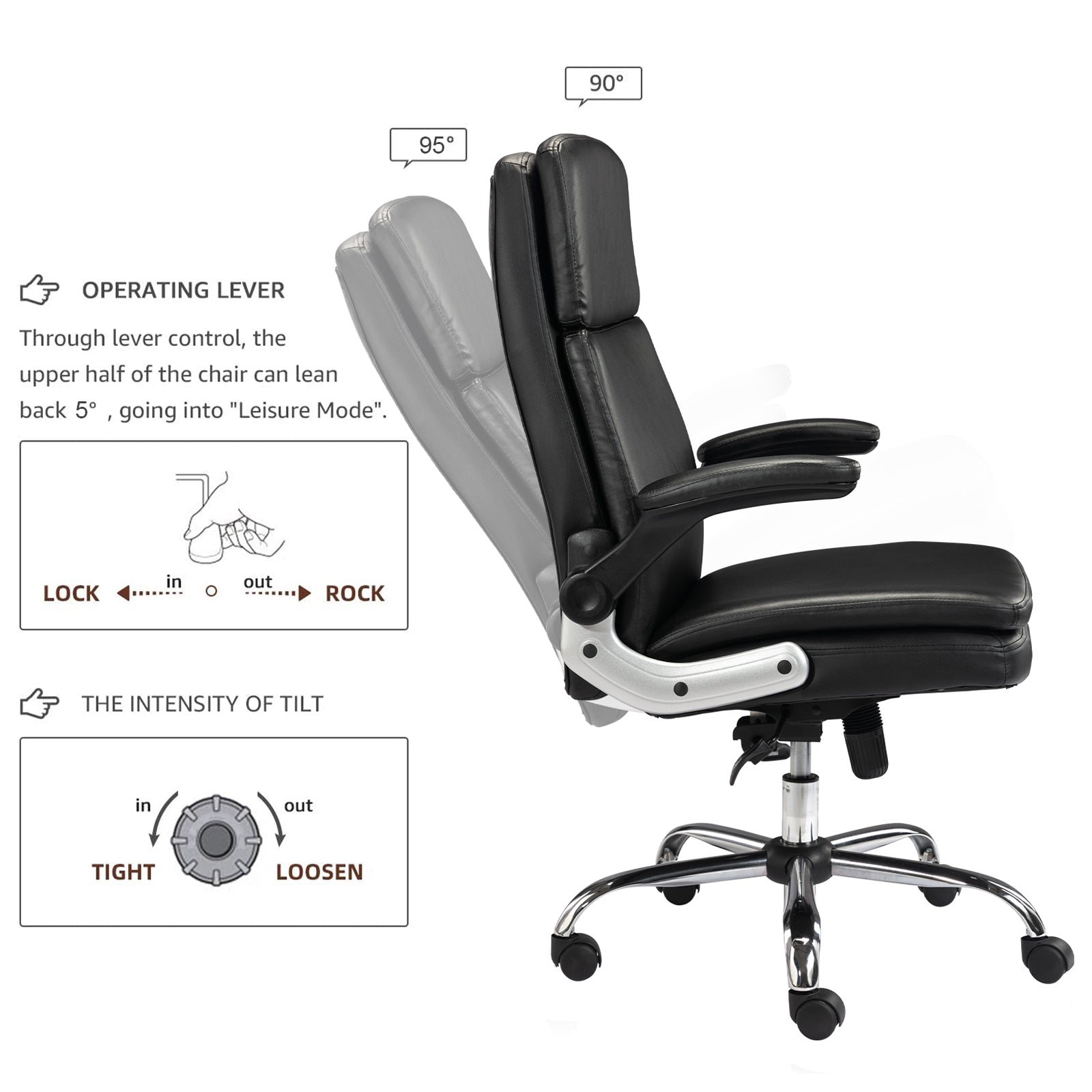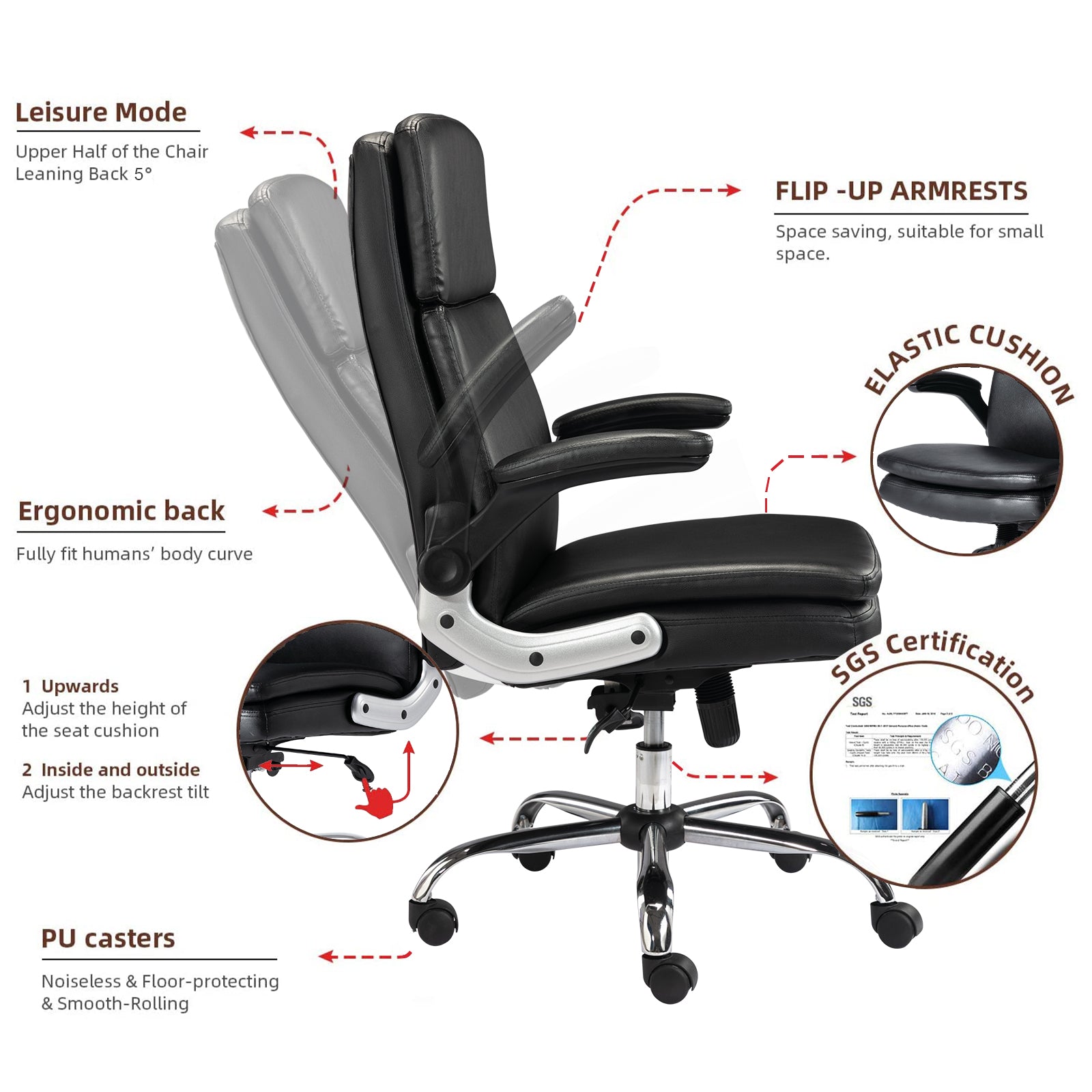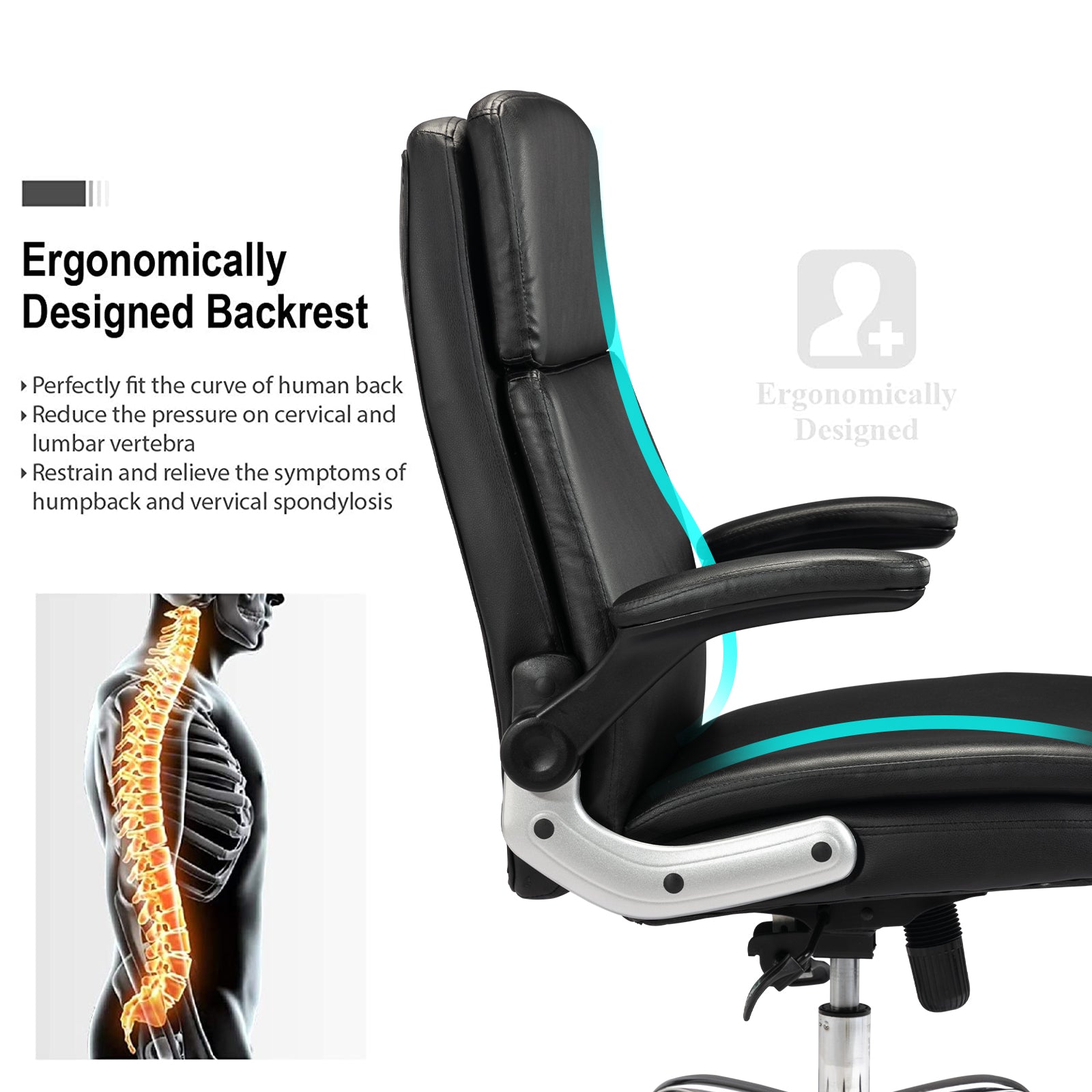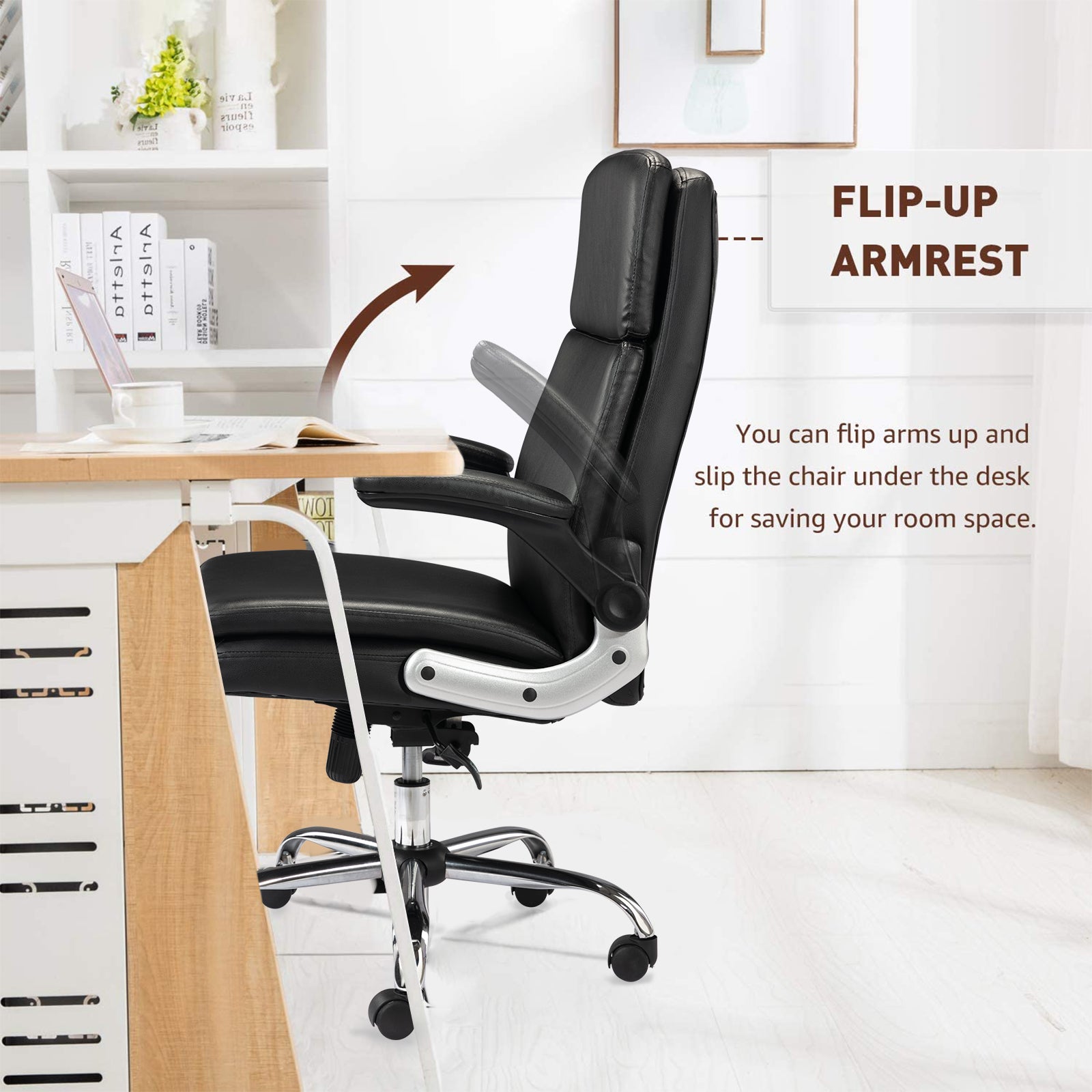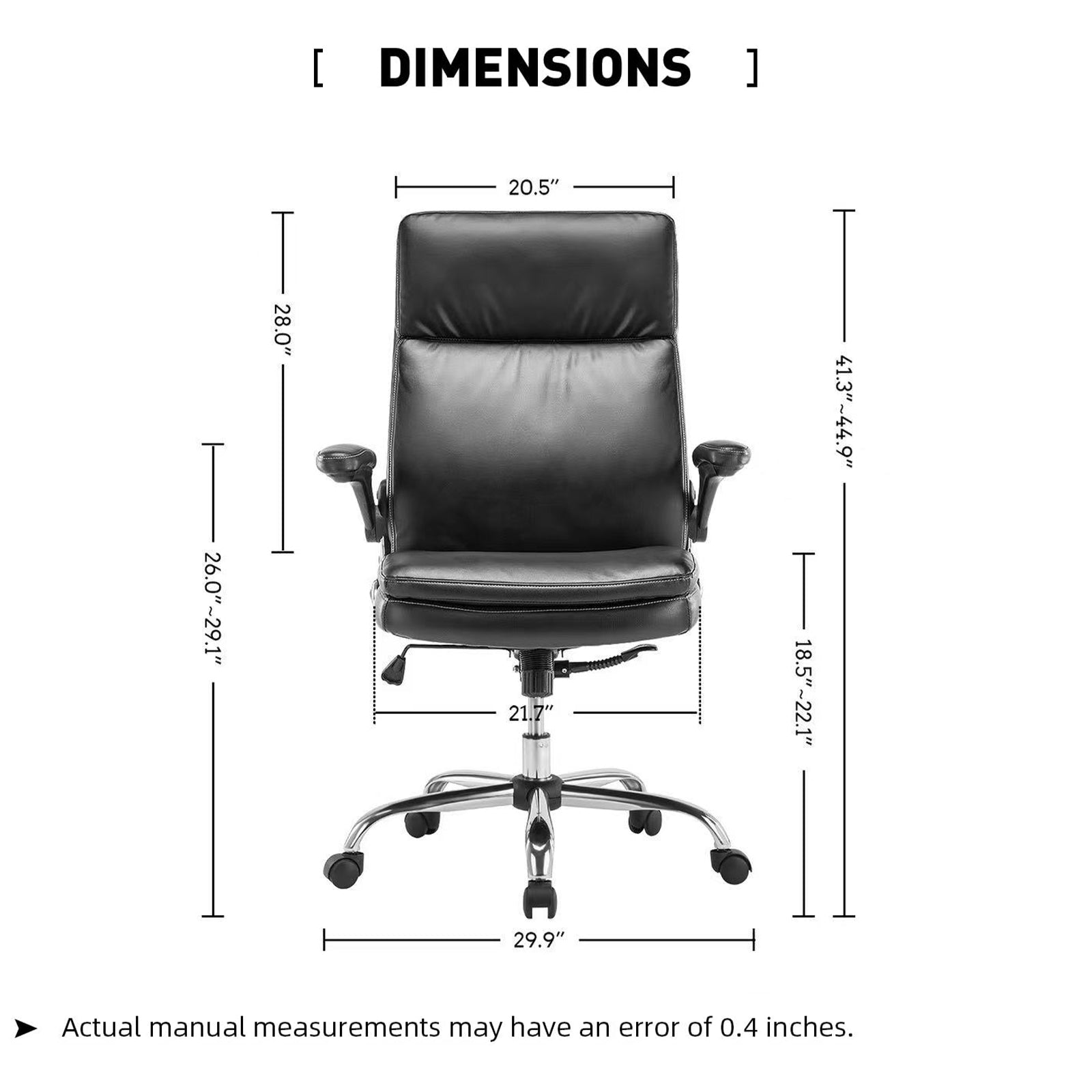 SHIPPING DELAY STATEMENT
Due to the ongoing outbreak of the COVID-19 virus.
For the shipping time, all the chairs will be delayed 3-5 days. We appreciate your patience. For more information about shipping, please refer to SHIPPING POLICY page.
How Do I Know If A VOFFOV Chair Will Be Fit Me?
We've designed our chairs to be as adjustable as possible,
taking into consideration that people have varying weights and height.
We do have a recommended using our chair measurement guide base on your height and weight in product page PRODUCT DESCRIPTION.

We also suggest comparing these measurements against your current chair, to give you a better idea of which chair would fit you best.

How Do I Assemble My VOFFOV Chair?
Upon purchase & fulfillment, you can find assembly guide in the INSTRUCTION MANUAL.

If you need an extra hand, we can provide a service for the assembly of your furniture in your office or home.
Our professionals will carefully follow the instructions and will make sure that all the safety aspects of the building process are rigorously respected.
When we're finished, we take all the packaging with us and we make sure that everything is recycled properly.

Please choose 【Delivery with free assembly】option in checkout page before submit your order (for UAE only).

The Dubai team will call you to arrange the delivery date and time.

Please keep in touch by phone.

Our delivery team will assemble the order for you.
Learn more about Assembly Service

If you run into any issues during the assembly, please do not hesitate to CONTACT US and our support team will do their best to help you.

How Do I Take Care Of My VOFFOV Chair?
We have prepared an aftercare guide for our customers. View AFTERCARE GUIDE page.

How Long Is The Warranty Valid And What Does It Cover?
Please refer to WARRANTY POLICY page.
Super comfy and spins smoothly
Super comfy and spins smoothly which is clearly The most important feature
Great Chair
After much research, I ordered this chair for my home-office. I'm very pleased. The delivery was prompt. Assembly is easy (ensure reading the instructions very carefully before you begin- there are similar looking but different sized nuts which can get mixed up easily). Solid built and great finish (wished it had other color options as I was looking for a brown or red to match my interior). Super comfortable and supports the lower and upper back well. Its quality is in par with my much more expensive and branded chair in office.
it is so well-made that I experience less pain sitting on this chair for hours
I have two offices with two chairs. This one is more expensive, I was in love with the color. But it is so well-made that I experience less pain sitting on this chair for hours in comparison to another chair I have bought. I have all types of body pains now after sitting in that one. I don't realize any pain symptoms when I'm sitting in this chair. It's expensive, but I LOVE IT.
Beautiful chair, Highly recommend!
Great quality chair. Very comfortable, leans back a great deal in which I LOVE.
The raise arm feature is great, when not using I slide fully into desk for added space in the office. You feel like a boss in this chair.
Beautiful chair, Highly recommend!
these chairs are good for small office spaces and for light desk work
Overall, very satisfied! Clean and simple style yet still refined and comfortable, these chairs are good for small office spaces and for light desk work. Customer service is excellent, great buy!